140 E. Roosevelt Ave. / PO Box 783 / Dover, DE 19903 / 302-674-3568 / email:
kctginfo@kctg.org

at the Patchwork Playhouse

Providing Quality Community Theatre

to Central Delaware Since 1953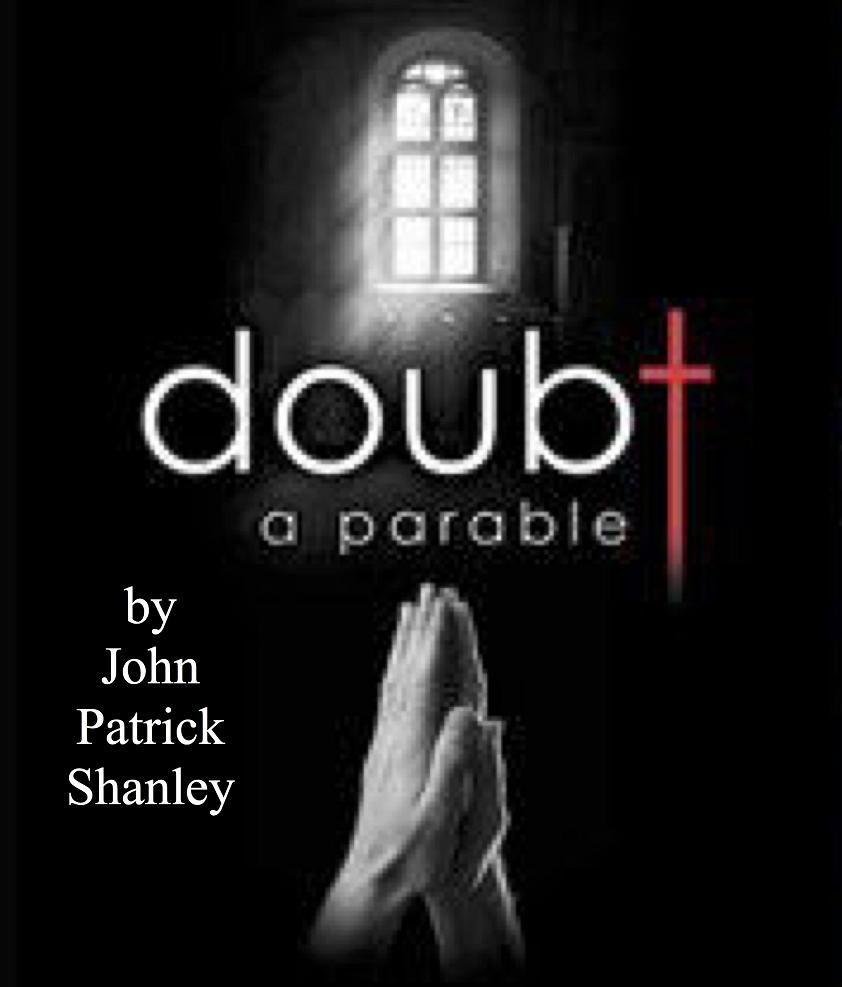 Doubt

written by John Patrick Shanley

directed by Becky Craft

Fri FEB 27 & Sat FEB 28 at 8:00p

Fri MAR 6 & Sat MAR 7 at 8:00p

Sunday Matinee MAR 8 at 2:00p

Fri MAR 13 & Sat MAR 14 at 8:00p

THE CAST

Father Flynn...   Steve Givens

Sister Aloysious...   Kristen Boehmer

Sister James...   Anna Keane

Mrs. Muller...   Olivia Manning

THE PRODUCTION TEAM

Director...   Becky Craft

Assistant Director...   David Shucker

Producer & Costumer...   Nancy Muller

Set Design... Tom Craft & Paul Janiga

Stage Manager...   Donavon Higbee

Lights... Ginger Angstadt & Claude Warnick

ABOUT THE PLAY...

It's 1964, St. Nicholas parish school in the Bronx. A charismatic priest, Father Flynn, is trying to upend the school's strict customs, which have long been fiercely guarded by Sister Aloysius Beauvier, the iron-gloved principal who believes in the power of fear-based discipline. The winds of political change are sweeping through the community, and indeed, the school has just accepted its first black student, Donald Miller. But when Sister James, a hopeful innocent, shares with Sister Aloysius her guilt-inducing suspicion that Father Flynn is paying too much personal attention to Donald, Sister Aloysius sets off on a personal crusade to unearth the truth and to expunge Flynn from the school. Now, without a shard of proof besides her moral certainty, Sister Aloysius locks into a battle of wills with Father Flynn which threatens to tear apart the community with irrevocable consequences.