140 E. Roosevelt Ave. / PO Box 783 / Dover, DE 19903 / 302-674-3568 / email: kctg@kctg.org


at the Patchwork Playhouse

Providing Quality Community Theatre

to Central Delaware Since 1953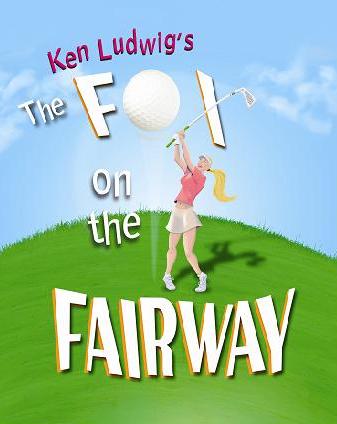 About the show...

The smash hit screwball comedy THE FOX ON THE FAIRWAY is the latest work by award-winning playwright, Ken Ludwig, whose previous shows include Broadway hits, LEND ME A TENOR, MOON OVER BUFFALO and the musical, CRAZY FOR YOU.

It's about three romances that play out amidst a grueling golf tournament, a slew of mistaken identities, emotional mulligans, slamming doors and rapid-fire chip shots.

The setting is the Quail Valley Country Club taproom where they are preparing to take on archrival Crouching Squirrel Country Club in the Annual Inter-Club Golf Tournament.  With a sizable wager at stake, the contest plays out amidst three love affairs, a disappearing diamond, "fabulous" sweaters and an exploding vase.

About the Playwright...

KEN LUDWIG has had six shows on Broadway and six in the West End, and he has won two Laurence Olivier Awards, three Tony Award nominations and two Helen Hayes Awards. His work has been commissioned by the Royal Shakespeare Company and has been performed in thirty countries in over twenty languages.

Broadway and West End shows include Crazy For You; Lend Me A Tenor; Moon Over Buffalo; Twentieth Century; The Adventures of Tom Sawyer and Treasure Island. Other major plays include Shakespeare in Hollywood; Leading Ladies; Be My Baby; The Beaux' Stratagem, an adaptation with Thornton Wilder at the request of the Wilder Estate; The Three Musketeers; The Fox on the Fairway; Twas The Night Before Christmas; Midsummer/ Jersey and The Hound of the Baskervilles.

His book, How To Teach Your Children Shakespeare, will be published in 2012 by Crown. He studied music at Harvard with Leonard Bernstein and theatre history at Cambridge University in England.

THE CAST

Justin...Steven Dow

Louise...Rebekah Kovitz

Pamela...June Allen

Bingham...John Morris

Muriel...Terri Thompson

Dickie...Bruce Leister

THE PRODUCTION STAFF

Director...

Patti Gatto
Assistant Director...

Paul Janiga
Stage Manager...

Nancy Muller
Producers...

Judy
and
Rich Saladino
Lights/Sound...

Adam Sadkowski
Kent County Theatre Guild

presents Ken Ludwig's

The Fox on

the Fairway

directed by Patti Gatto

SEP 7-8, 14-15, 21-22 8:00p

Sunday Matinee SEP 16 2:00p

The Patchwork Playhouse

140 E Roosevelt Ave, Dover DE