140 E. Roosevelt Ave. / PO Box 783 / Dover, DE 19903 / 302-674-3568 / email: kctg@kctg.org


at the Patchwork Playhouse

Providing Quality Community Theatre

to Central Delaware Since 1953

About the Show...

A young orphan and his mates are shipped off from Victorian England to a distant island ruled by the evil King Zarboff. They know nothing of the mysterious trunk in the captains cabin, which contains a precious, otherworldly cargo.

At sea, the boys are discovered by a precocious young girl named Molly, a Starcatcher-in-training who realizes that the trunks precious cargo is starstuff, a celestial substance so powerful that it must never fall into the wrong hands. When the ship is taken over by piratesled by the fearsome Black Stache, a villain determined to claim the trunk and its treasure for his ownthe journey quickly becomes a thrilling adventure.

This production is directed by John Muller. PETER AND THE STARCATCHER is presented through special arrangement with Music Theatre International (MTI).

THE CAST

(in alphabetical order)

Alf...   Jeff Bellon

Prentiss...   Tryston Bellon

Ted...   Colby Crawford

Lord Aster...   Guy Crawford

Molly...   Brittany Eny

Fighting Prawn...   Nadia Faulk

Mrs. Bumbrake...   John H. Hulse

Slank/Hawking Clam...   Linda Hyler

Smee...   Josh Middleton

Captain Scott...   James Muzzy

Black Stache...   Kevin Smith

Boy...   Mason Taylor

- - - - - - -

THE PRODUCTION STAFF

Director...   John Muller

Stage Manager...   Nancy Muller

Lights & Book Holder...   Maureen VanOrman

Lighting Designer...   John Moller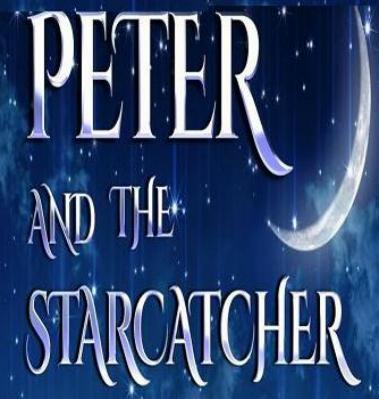 Kent County Theatre Guild presents a tale of Peter Pan...

Peter and the Starcatcher

written by Rick Elice

based on the novel by Dave Barry and Ridley Pearson

music by Wayne Barker

directed by John Muller

Fridays NOV 30 & DEC 7 at 8:00p

Saturdays DEC 1 & DEC 8 at 8:00p

Sunday Matinee DEC 2 at 2:00p

KCTG's Patchwork Playhouse / 140 Roosevelt Ave / Dover DE

click or call 1-800-838-3006

Tickets are General Admission: $20.00

62+, Student, Military: $18.00

KCTG Member: $17.00

Children 12 and Under: $10.00

(A small convenience fee will be added for credit card processing.)