140 E. Roosevelt Ave. / PO Box 783 / Dover, DE 19903 / 302-674-3568 / email: kctg@kctg.org


at the Patchwork Playhouse

Providing Quality Community Theatre

to Central Delaware Since 1953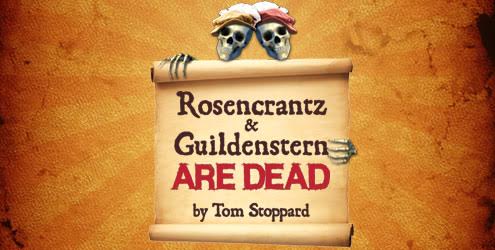 Kent County Theatre Guild presents

Rosencrantz

& Guildenstern

ARE DEAD

written by Tom Stoppard / directed by Kevin Smith

Friday FEB 26 and MAR 4 at 8:00p

Saturday FEB 27 and MAR 5 at 8:00p

Sunday FEB 28 and MAR 6 at 2:00p

THE CAST

Rosencrantz (or is it Guildenstern)...   Stephen M. Davis

Guildenstern (you get it)...   Cat Timko

The Player...   Chuck DeLong

Tragedians

John Muller     Steve Caporiccio

AJ Sanchez     Elyse Mendez

Alfred (Apprentice Tragedian)...   Amy Bill

Hamlet...   James Muzzy

Ophelia...   Annika Campbell

Claudius...   Evan Jackewicz

Gertrude...   Linda Smith

Polonius...   John Levine

Horatio...   Jeff Bellon

Fortinbras...   Steve Caporiccio

Ambassadors, Soldiers, Attendants, Courtiers

Maureen Levine     Brett Moore

Elizabeth Hartung     Linda Hyler

THE PRODUCTION TEAM

Director...   Kevin Smith

Producer...   Nancy Muller

Stage Manager...   Penny Smith

Lighting Technician...   Claude Warnick

Sound Technician...   Ginger Angstadt

ABOUT THE SHOW...

Rosencrantz and Guildenstern Are Dead is an absurdist, existentialist tragicomedy by Tom Stoppard, first staged at the Edinburgh Festival Fringe in 1966.

The play expands upon the exploits of two minor characters from Shakespeare's Hamlet, the courtiers Rosencrantz and Guildenstern. The action of Stoppard's play takes place mainly "in the wings" of Shakespeare's play, with brief appearances of major characters from Hamlet who enact fragments of the original's scenes.

Between these episodes the two protagonists voice their confusion at the progress of events of which—occurring onstage without them in Hamlet—they have no direct knowledge.