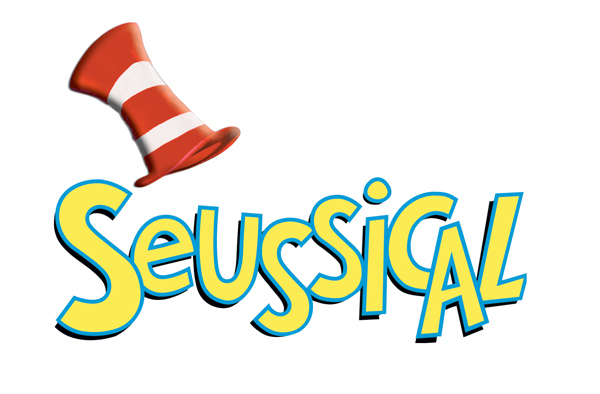 140 E. Roosevelt Ave. / PO Box 783 / Dover, DE 19903 / 302-674-3568 / email: kctg@kctg.org


at the Patchwork Playhouse

Providing Quality Community Theatre

to Central Delaware Since 1953

Kent County Theatre Guild

Presents a Fantastical, Magical, Musical Extravaganza!

Seussical: The Musical

Music, Lyrics, and Book by Stephen Flaherty and Lynn Aherns

Directed by John Muller

Fridays DEC 5, 12, 19 at 8:00p

Saturdays DEC 6, 13, 20 at 8:00p

Sunday Matinee DEC 14 at 2:00p

At KCTG's Patchwork Playhouse
map it!
140 E. Roosevelt Ave / Dover, Delaware

ABOUT THE SHOW...

Now one of the most performed shows in America, Seussical is a fantastical, magical, musical extravaganza!

Tony winners Lynn Ahrens and Stephen Flaherty (Lucky Stiff, My Favorite Year, Once on This Island, and Ragtime) have lovingly brought to life all of your favorite Dr. Seuss characters, including Horton the Elephant, The Cat in the Hat, Gertrude McFuzzy, Lazy Mayzie, and a little boy with a big imagination--Jojo.

The colorful characters transport us from the Jungle of Nool to the Circus McGurkus to the invisible world of the Whos.

Seussical is fun for the whole family!

The Cast

The Cat in the Hat...   Moe Copeland

Jojo...   Noah Mills

Horton the Elephant...  Dan Guidice

Gertrude McFuzz...   Kellie Ford

Mayzie La Bird...   Anna Keane

Sour Kangaroo...   Ashleigh Summers

The Wickersham Brothers...

Mallory DeCleene, Matt Gray, Sean Scanlon

The Bird Girls...

Elizabeth Schofield, Lizzy Stant, Rita Welch

Mr. Mayor...   Jose Bernard

Mrs. Mayor...   Missy Spangler

General Gengus Khan Schmitz...   Linda Hyler

Judge Yertle the Turtle...   Nikki Rizzo

The Ensemble...

Ellie Blaier, Adriana Cazzell, Cameron Cazzell

Jason Felker, Patrice Hartung, Maureen Levine

Ryley Lovin, Shelby Morgan, Makayla Steed

The Production Team

Director...   John Muller

Assistant Director...   David Wharff

Music Director & Sound...   Christopher Patterson

Choreographer...   Samantha Timlin

Stage Manager...   Nancy Muller

Rehearsal Accompanist...   Marie Reynolds

Lighting...   Claude Warnick and Ginger Angstadt

Co-Producers...   Barbara Blaier and Jean Davis

Head of House...   Kelly Steed