140 E. Roosevelt Ave. / PO Box 783 / Dover, DE 19903 / 302-674-3568 / email: kctg@kctg.org


at the Patchwork Playhouse

Providing Quality Community Theatre

to Central Delaware Since 1953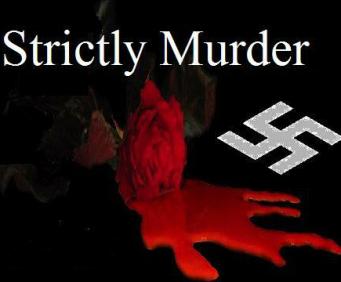 THE CAST

Peter Meredith...   Stephen Davis

Suzy Hinchcliffe...   Brooklyn Vazquez

Joseph...   Bob Barto

Ross...   Jeff Mask

Miriam Miller...   Keysha Martinez

THE PRODUCTION TEAM

Director...   Steve Caporiccio

Assistant Director...   Amy Bill

Stage Manager...   Brad Collison

Lighting Designer/Technician...   Claude Warnick

Sound Designer/Technician...   Nancy Muller

ABOUT THE SHOW...

April 1939. An English couple, Peter and Suzy, are living in Provence in idyllic isolation, far, it seems, from the rumblings of the coming war.

Their peace is shattered from within when Suzy discovers she has been betrayed: Peter is not the man he claims to be. Suzy's life is thrown into turmoil as the possibility arises that Peter may in fact be a ruthless killer on the run. Then a Scotland Yard detective arrives and events become even more complicated and frightening.

Lies, subterfuge and murder make this fast-moving thriller a dark and disturbing roller coaster of bluff and

double bluff.

"What a play. It's certainly one of the best murder mysteries I've seen and grips you by the throat from start to finish ... the plot is full of twists and turns…" - The Stage

Kent County Theatre Guild presents a WWII Spy Thriller

Strictly Murder

written by Brian Clemens

directed by Steve Caporiccio

Fridays NOV 10 & 17 at 8:00p

Saturdays NOV 11 & 18 at 8:00p

Sundays NOV 12 & 19 at 2:00p

Patchwork Playhouse / 140 E. Roosevelt Ave. / Dover DE


Tickets are General Admission: $18.00

We're pleased to offer a $2.00 discount for Guild

Members, Seniors, Students, and Active Military.