140 E. Roosevelt Ave. / PO Box 783 / Dover, DE 19903 / 302-674-3568 / email: kctginfo@kctg.org


at the Patchwork Playhouse

Providing Quality Community Theatre

to Central Delaware Since 1953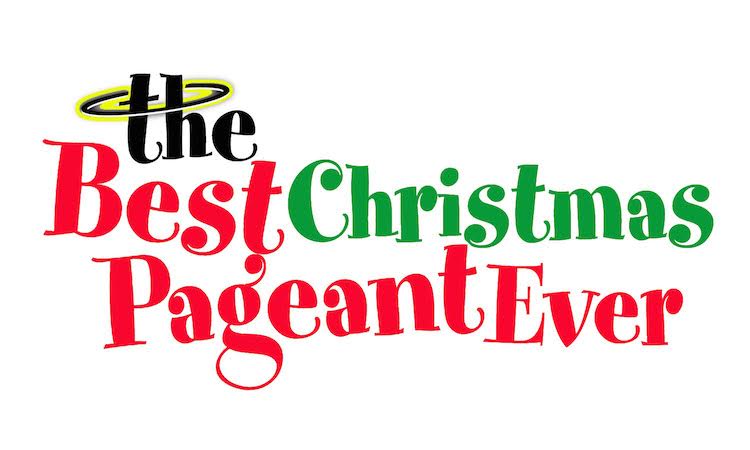 Kent County Theatre Guild presents

A Family Holiday Treat

The Best Christmas Pageant Ever

The Best Christmas Pageant Ever

The Best Christmas Pageant Ever

Directed by Sharon Crossen

Fridays DEC 2 and 9 at 8:00p

Saturdays DEC 3 and 10 at 8:00p

Sundays DEC 4 and 11 at 2:00p

The Patchwork Playhouse

140 E. Roosevelt Ave., Dover DE

THE CAST

Father (Bob Bradley)...   Bob Barto

Mother (Grace Bradley)...   Melissa Brenner

Mrs. Armstrong...   Edy Makariw

Mrs. Slocum...   Linda Hyler

Mrs. Clark-Hopkins...   Erin Rich

Mrs. Clausing...   Annika Campbell

Mrs. McCarthy...   Laini Bernard

Reverend Hopkins...   Kenneth Elston

Fireman...   Jose Bernard

Fireman...   Robert Butler

Beth Bradley...   Zoe Edelman

Charlie Bradley...   Logan Babenko

Ralph Herdman...   Josiah Rich

Imogene Herdman...   Shelby Melvin

Leroy Herdman...   Landon Lewicki

Claude Herdman...   Tryston Bellon

Ollie Herdman...   Avery Hess

Gladys Herdman...   Abigail Peppard

Alice Wendleken...   Julianna Brenner

Maxine...   Puiyee Kong

Elmer Hopkins...   Jesse Rich

Hobie...   Spencer Young

David...   Adam Bernard

Beverly...   Chuiyee Kong

Shirley...   Ryenn Andrews

Juanita...   Makayla Steed

Doris...   Gabriella Rivera

Janet...   Hadley Lewicki

Roberta...   Kaiya Bernard

THE PRODUCTION STAFF

Director...   Sharon Crossen

Consulting Director...   Paul Janiga

Stage Manager...   Terri Thompson

Lighting Technician...   Claude Warnick

Producer...   John Muller

ABOUT THE SHOW

In the hilarious Christmas classic, The Best Christmas Pageant Ever, a couple struggling to put on a church Christmas pageant is faced with casting the Herdman kids--probably the most inventively awful kids in history. You won't believe the mayhem - and the fun - when the Herdmans collide with the Christmas story head on!

This delightful comedy is adapted by Barbara Robinson from her own best-selling Young Adult book. It has since become a holiday staple all across the United States and Canada.

ABOUT THE PLAYWRIGHT

Barbara Robinson wrote several popular books for children, including My Brother Louis Measures Worms, The Best School Year Ever, The Best Halloween Ever, and the enormously popular bestselling novel The Best Christmas Pageant Ever, first published in 1972, which was made into a classic TV movie and on which this play was based. The Best Christmas Pageant Ever is produced annually in theaters, schools, and churches all over the world.